Calgary Suzuki Strings Association

CSSA Winter Workshop & Jazz Performance
Saturday February 25, 2023
The CSSA Winter Workshop took place on Saturday Morning February 25, 2023 at St. Stephen's Anglican Church - 1121 14 Ave SW Calgary. Registration is now closed.
Jazz Violin and Jazz Guitar Workshop (9:00AM - 11:00AM with demonstration/performance starting at 11:15AM)
For ages 12 & up/Book 4 & up violin and ages 10 & up/Book 2 & up guitar students
We have two wonderful clinicians coming to work with our students. Darcy Stamp will work with the violinists and Carl Janzen with the guitarists. Please see their bios below. Starting at 9:00AM the violins and guitars will rehearse separately, at 10:00AM they will meet and work together. They will then do a demonstration in the performance hour to demonstrate what they have learned.
Jazz Rhythm Enrichment Class (9:00 or 10:00AM - grouped by age with demonstration/performance starting at 11:15AM)
For violinists age 11 & under, guitarists age 9 & under and all other instruments age 13 & under
We are excited to have a jazz rhythm enrichment class with Trish Evans at the CSSA Winter Workshop this year. Students will have the opportunity to demonstrate what they have learned in the performance hour.
Violin Group Classes Books 1 - 3 (9:00 or 10:00AM - grouped by level)
For ages 11 & under Violin students in Books 1 - 3 Suzuki violin
Violin students in Books 1 - 3 will enjoy a Suzuki group class with Louise Stuppard. Students will be grouped with others playing at a similar level. Group class is a fun way to meet with other students from around the city and make music together.
Performance of Jazz Trio - Darcy Stamp (Violin), Augustine Yates(Piano), Jim Johnston (Drums) (11:15AM)
For ALL participants of the workshop and their accompanying family members.
We are so excited to have Darcy Stamp and his jazz ensemble perform for us.
Bios and Information About our Clinicians
Jazz Trio
Our Jazz Violin clinician, Darcy Stamp, will perform with Augustine Yates(Piano) and Jim Johnston (Drums)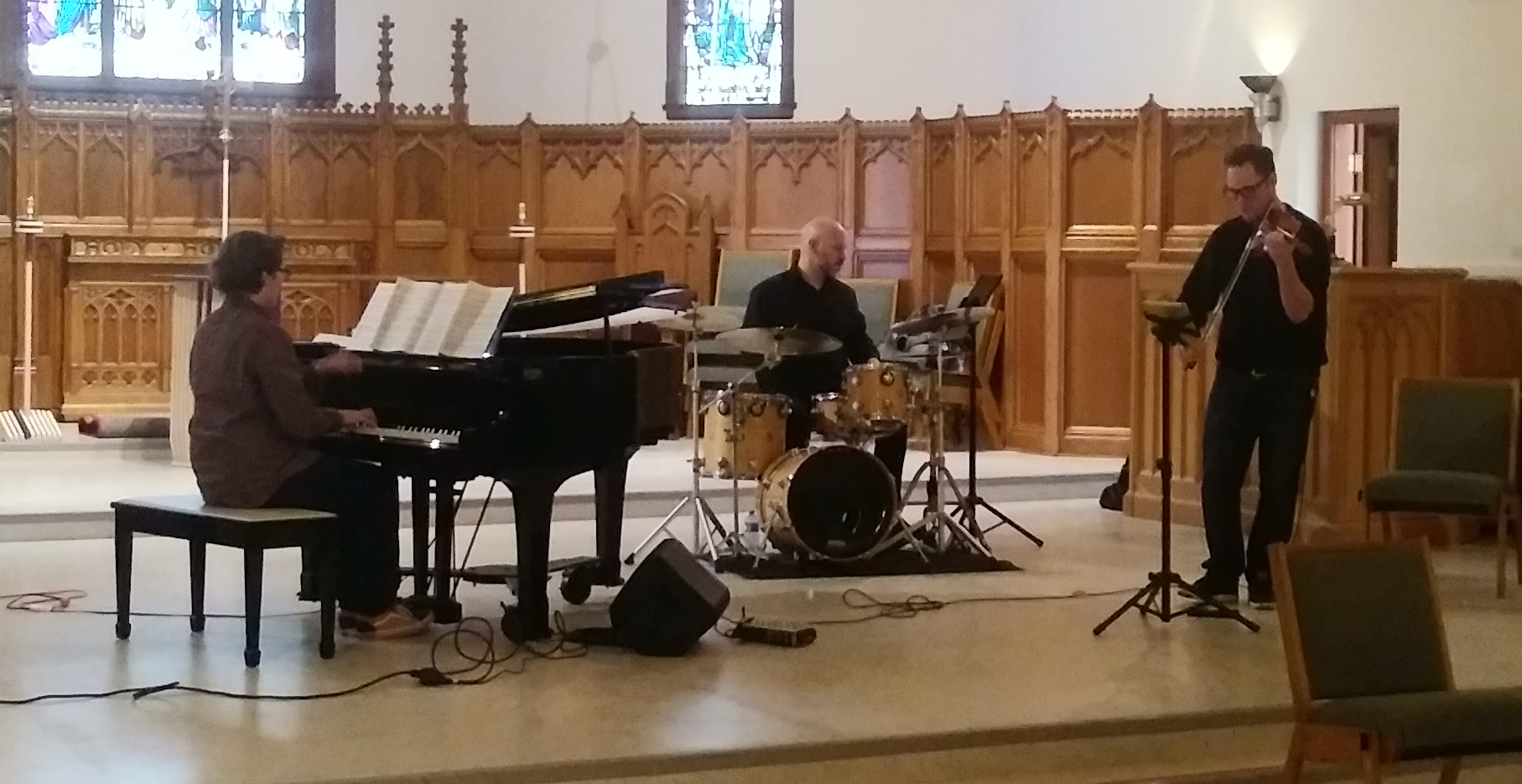 Trish Evans
Growing up in Longview, Alberta, Trish began her music studies at the age of 5, taking lessons at the now historic Bar U Ranch. From there she moved on to post secondary music into the Capilano University Jazz Studies program. While there she completed two European tours with the Capilano Singer as alto singer and pipe organist performing in some of the most spectacular and famous cathedrals in Europe including the Dome in Salzburg.
Trish has toured both Canada and the Northern United States with her own original music projects that included showcasing at Hollywood's famous Troubadour Club.
In 2015 she went back to school online at Boston's Berklee College of Music for songwriting and was awarded a scholarship from world renowned producer and musician Don Was. She hopes to see some of her music being acquired into the film and television world.
She currently calls Calgary home where she runs her private music academy. She is the pianist for the Fox Big Band and freelances with many other musical groups ranging from jazz to rhythm and blues to Top 40 dance bands.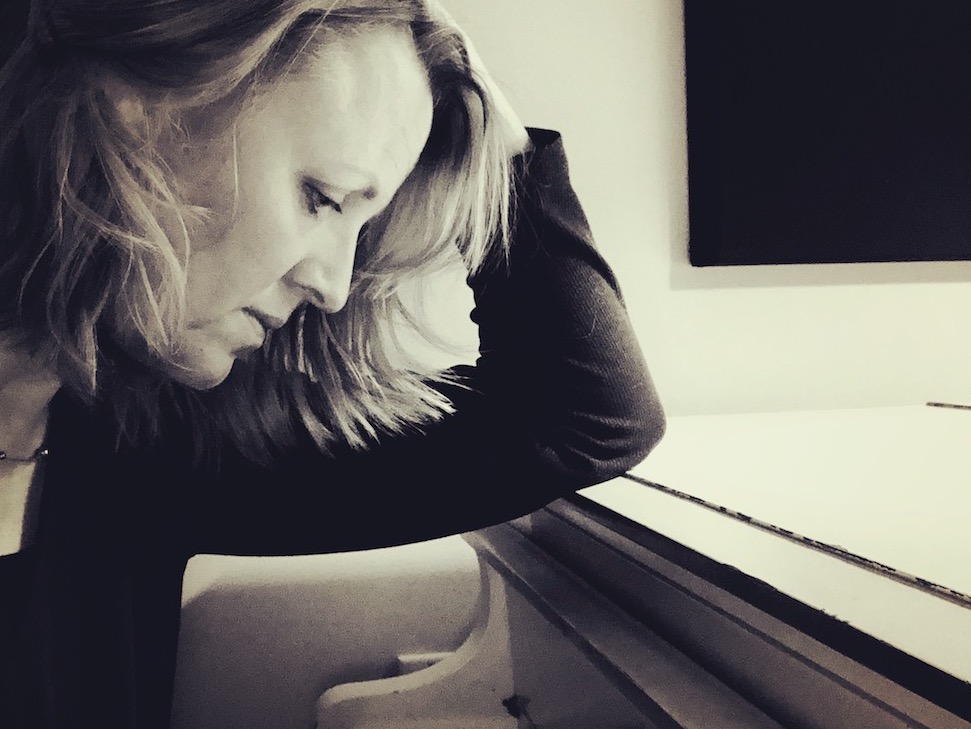 Darcy Stamp
"An astonishingly versatile violinist." Edmonton Journal
The sound of an Old Fashioned cocktail. Canadian Jazz Violinist, Darcy Stamp has a sound that will take you back to the days of late night swingin' night clubs, fedoras, and classic cocktails. From the time he was a teenager sneaking into the jazz clubs of Calgary to hear his favourite musicians in town, Darcy knew he wanted to be an artist. Since then he has travelled the performing throughout Canada, US, UK, and even to Nigeria. Performing everywhere from small clubs to stadiums.
Career highlights include performances at the Kennedy Center, The Smithsonian in Washington, The Jazz YYC TD Summer Jazz Festival as well as a trip to Lagos, Nigeria to perform as featured guest soloist. Darcy has performed/recorded with a wide range of artists, including Josh Groban, George Canyon, Tim Tamishiro, John Wort Hannam, Johnny Summers, and The Calgary Jazz Orchestra. Darcy is passionate about bringing new works to the jazz violin repertoire. The 2022 season is set to premiere a newly commissioned work for Solo Violin & Jazz Orchestra, composed by Johnny Summers and to be premiered in collaboration with the Calgary Jazz Orchestra. "Go Ahead" - Darcy's next studio single is set to be released in spring 2022.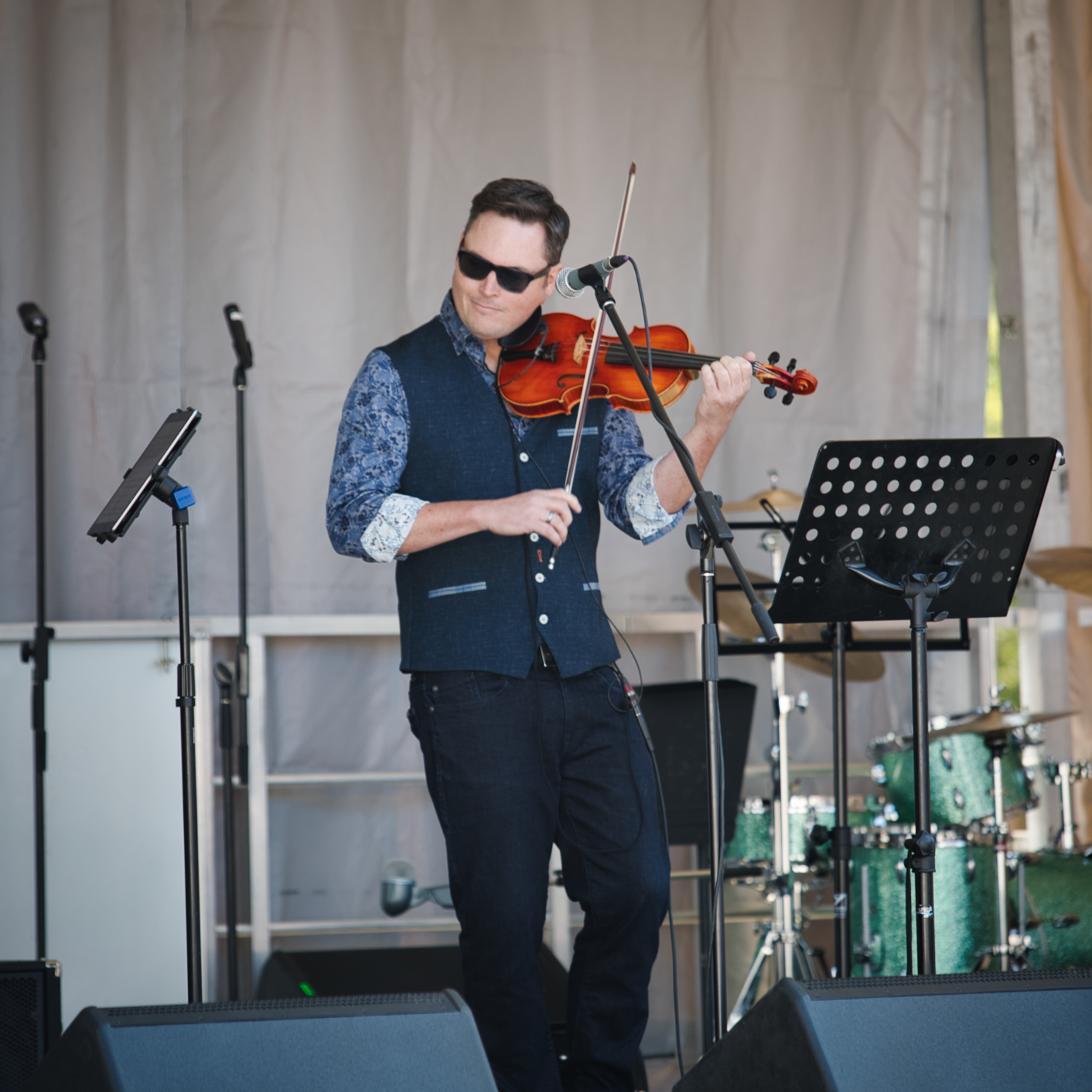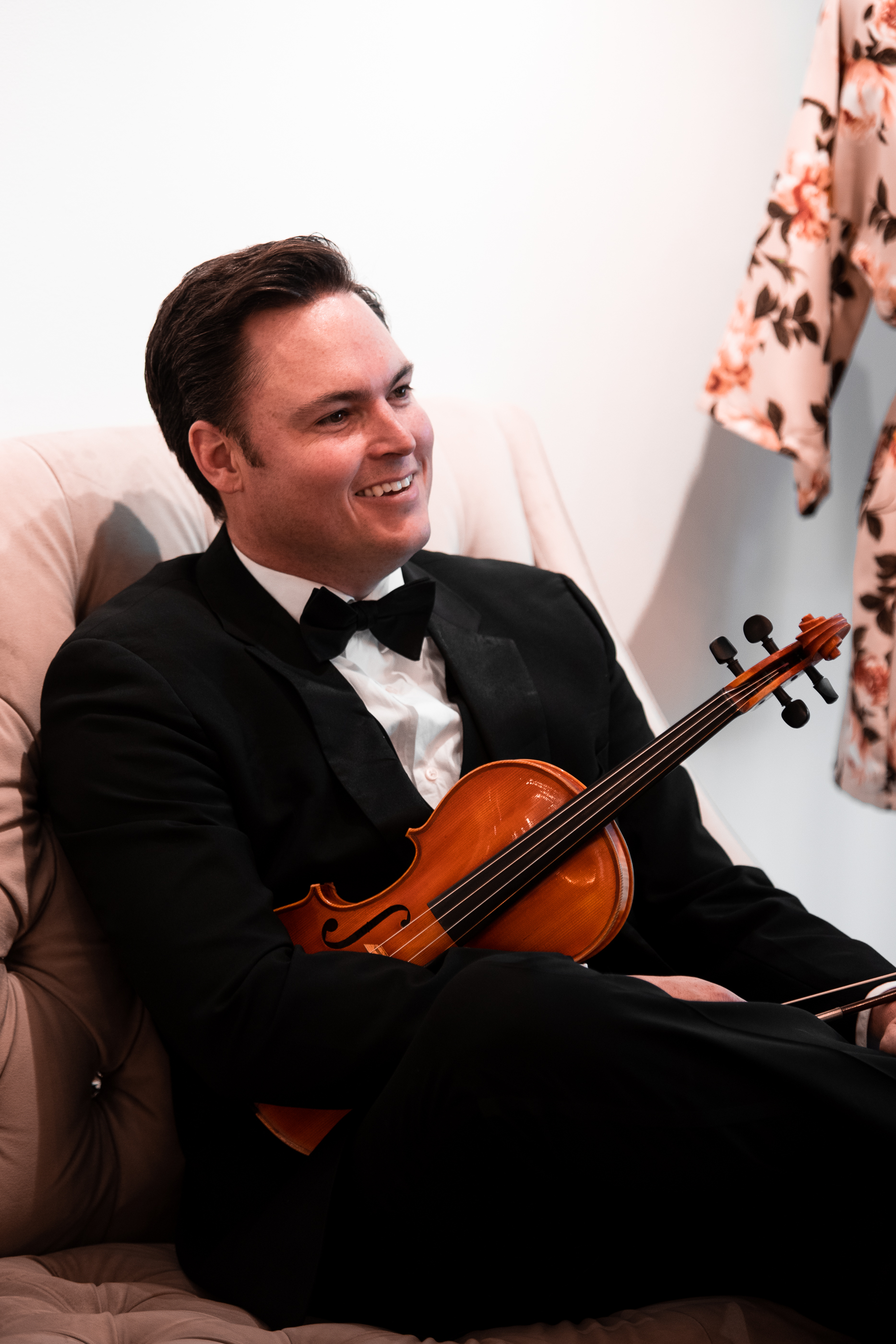 Louise Stuppard
Alberta native Louise Stuppard received a Master of Music in Violin Performance from Towson University in Baltimore, Maryland. She is currently Principal Second Violin of the Red Deer Symphony Orchestra. Ms. Stuppard has a wealth of performing experience both in Canada and the United States as a soloist, chamber and orchestral musician. Louise has a strong interest in historical performance practice and has been involved in early music projects with the Red Deer Symphony, Early Music Voices, Spiritus Choir and Early Music Alberta. She is also a member of the early music chamber orchestra, Rosa Barocca and is a founding Artist Director and baroque violinist of Calgary's historical performance ensemble, String Theory Music Collective.
In addition to being a performing freelance violinist, Louise maintains a busy private teaching studio. From 2007-2016, she was the Music Director for the Red Deer Community and Youth Orchestra and was honoured to be chosen as a recipient of the 2018 Red Deer Women of Excellence Awards in Arts, Culture and Heritage.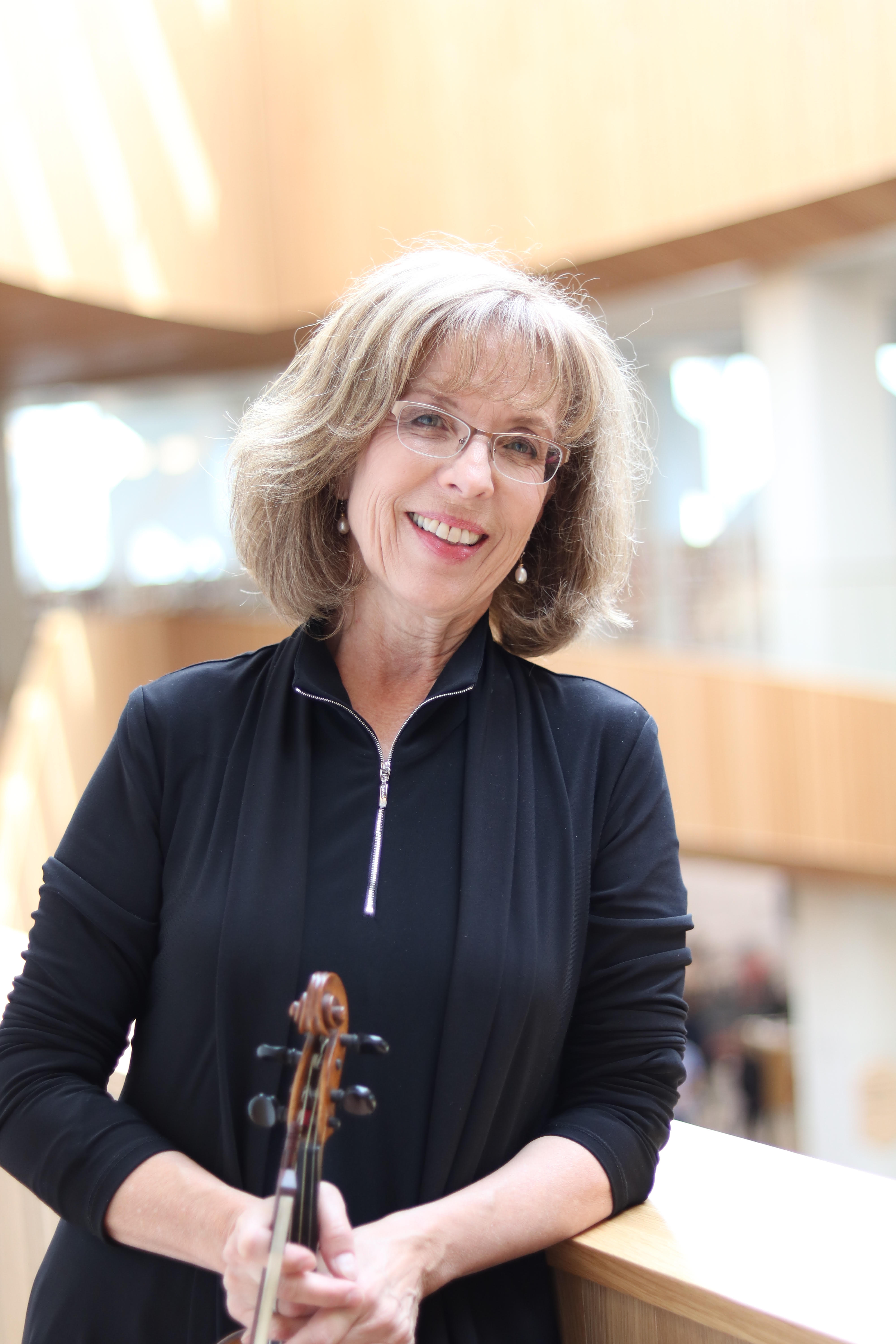 Carl Janzen
Carl Janzen is a professional freelance guitarist who is known for his versatility. He is versed in many styles including rock, pop, blues, jazz, R&B, folk, classical, country and bluegrass. He has been teaching and playing the guitar professionally for over 15 years and is also proficient on other instruments such as bass guitar, mandolin, ukulele, and the 5-string Banjo. He graduated from the jazz stream of the Mount Royal University Music Performance program in 2009 while earning several scholarships to aid in his studies. Over the years he has also had the opportunity to study with some major figures in jazz such as saxophonist Ralph Bowen and guitarists John Abercrombie and Peter Bernstein. Since receiving his diploma he's been performing in countless productions including engagements with the Stampede Grandstand show, the Calgary Philharmonic Orchestra, Stage West Calgary and Theatre Calgary.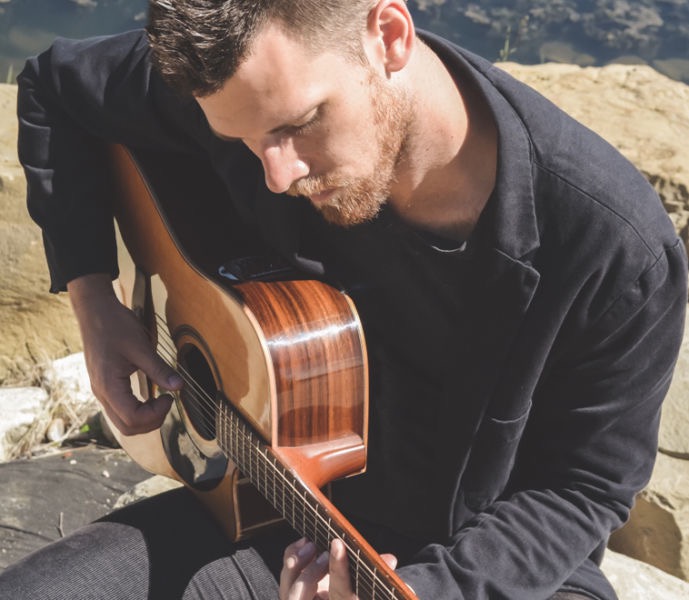 Workshop Registration Forms