Calgary Suzuki Strings Association
Heritage Park Play-In 2022
Heritage Park Play-In
Saturday September 24, 2022
2:00PM
We will be performing at the Engineered Air Band Stand in the Heritage Town Square at the Entrance to the Park. Come at 1:30pm, tune at 1:40pm, and play at 2:00pm
Concert Dress: White Top, Dark bottoms, but please also come dressed for the weather.
Guitarists: Please bring your own stool/chair to sit on.
Heritage Park charges $8 for parking. However, you can park for free if you are there for 90 minutes or less. Heritage Park Parking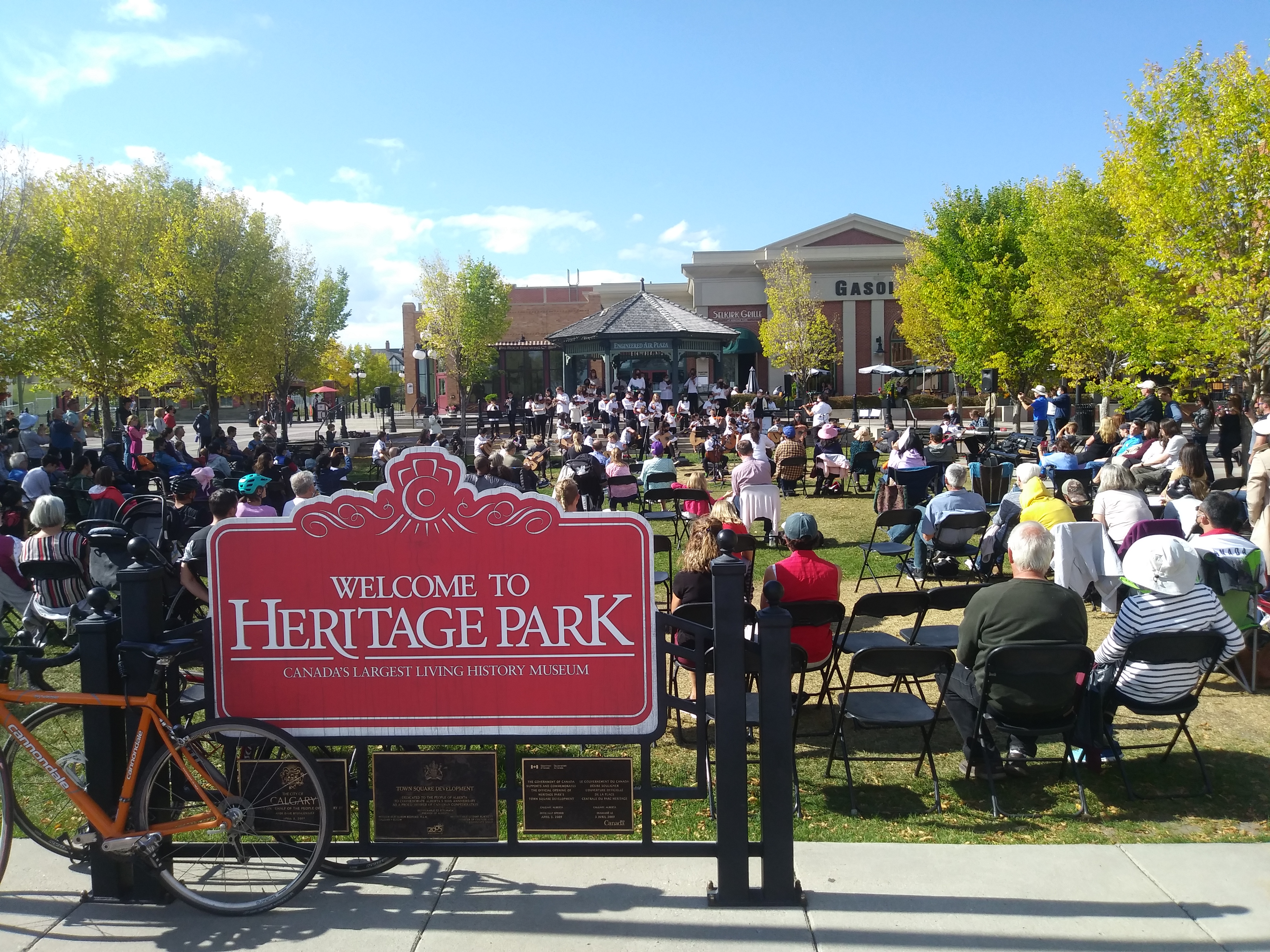 Registration
There is no cost to register for this event, but all particpants should fill out the registration form linked below.
2022 Play-In Playlist
Trumpet Play-list TBD (Check with your teacher)
Violin Playlist
Humoresque (Book 3)
Witches' Dance (Book 2)
Chorus from Judas Maccabeus (Book 2)
Minuet 3 (Book 1) (with Book 3 Minuet II)
Andantino (Book 1)
Long Long Ago (Book 1)
Lightly Row (Book 1)
Twinkle Theme (Book 1)
Guitar Playlist
Etude by Carulli (Book 3)
Packington's Pound (Book 3)
Greensleeves (Book 3)
Waltz (Book 2)
Andante by Carcassi (Book 2)
May Song (Book 1)
Song of the Wind (Book 1)
Twinkle Variation D (Book 1)
Tutti Playlist (All instruments together)
Perpetual Motion in Bb (with Trumpets)
Allegro (Key of A)
French Folk Song (Key of D)
Lightly Row (Key of G)
Twinkle Theme (Key of Bb) (with Trumpets)
Twinkle Variation A (Key of A)
Twinkle Variation C (Key of D)
Twinkle Theme (Key of G)